Services
What we offer
We are conducting business as usual! Appointments are preferred and walk-ins are welcome.
Classic Haircut
Starting at $40Need a new look, fresh style, or simply a cleanup? At Barber Craft, enjoy a refreshing beverage while we take care of you. Worried because your hair type always seems to be a problem? Don't be. Regardless of whether you have curly, thick hair, or straight thin hair, or a mix of something in between, we know how to give your specific hair style the attention it deserves and you the cut you've always wanted. Our Classic Haircut will make you stand out for all the right reasons.
Haircut And Beard Trim
Starting at $65

Get the best of both worlds. Achieve the complete look with a haircut and beard trim or shave to really turn heads. A great haircut looks even greater with a great beard to go along with it. Let us take over and help complete your look with a classic haircut and the crispest edges for your beard. We can have your hair and beard blend in together seamlessly all while you enjoy a cold beer and great converstion.
Traditional Shave
Starting at $30

The traditional Straight Razor Shave includes application of a steam towel with essential oil to open up the pores and soften the hair follicle while delivering a relaxing aroma therapy. Hot lather is applied and you will receive a straight edge clean shave followed by after shave, talcum powder and post shave oil.
Hot Lather Head Shave
Starting at $30If you like to keep it all clean shaved then you've found your spot. Treat yourself and let us give you a proper clean up that will leave you feeling fresh. Complete with shave gels, hot towels, and warm lather, our head shave service is one you will be looking forward to on a regular basis.

Hot Lather Head Shave& Beard Trim
Starting at $55

Get the full clean up and have both services. Our expert barbers will deliver a clean head shave and provide a clean chiseled beard. Don't worry about the hassle of having to shave your own head or clean your own beard up. We will perform both services to perfection so you don't have to.

Beard Trim With Shave
Starting at $30

Whether you're looking to go for a new style or a simple trim, we can do it all. Complete with hot lather and towel, our Beard trim with shave will have your fresh new look turning heads. Spice up your look today with the newest hair trend that screams "WOW" and makes you stand out. You won't believe you waited this long

Neck Line Up
Starting at $15Don't quite need a whole haircut yet? If you recently got an awesome haircut or are in between haircuts, we can freshen you back up to new. Keep the edges of your hairline crisp for any occasion. This service is great for last minute. Call it in or schedule it online and any one of our barbers will be more than happy to clean you up.

Waxing-Brow Maintenance
Starting at $15

Eyebrows need a little grooming? If you need more then a quick trim then waxing around the eyebrows will enhace the shape and keep the shape clean for weeks.
Online Store
Coming Soon
Get our new merch, subscribe or shop for hair products, accessories,  and more.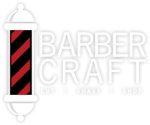 We Have


25+



Years
Experience
At Barber Craft we provide classic and modern barbering services that include haircuts, beard trims and shaves. Specialize in fades and scissor work. We do hot towel shaves with beard work or clean shaves, which ever is your preference. Enjoy a cold beverage while we help you look your best!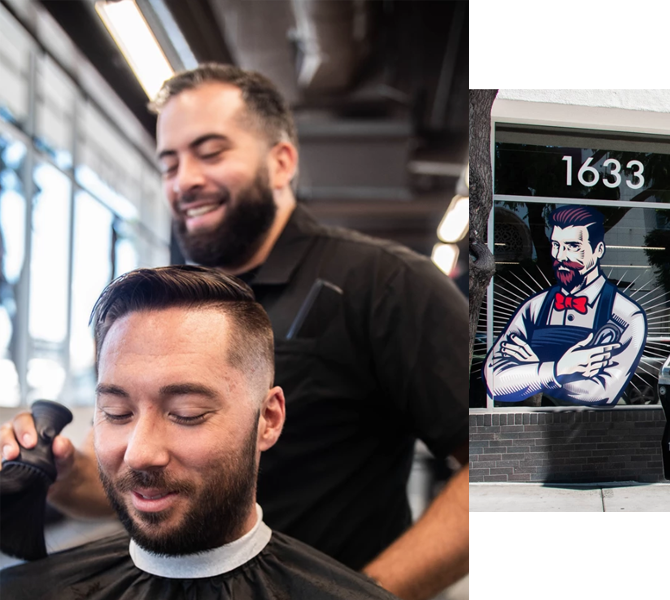 making dreams come true
Starting in my home state of New Jersey, where being a Barber isn't a profession, but a culture; my passion for the industry is unmatched. At Barber Craft it is not only my job, but my responsibility to make sure each patron has the best possible experience and leaves more confident than when they came in. 
Tony Costa - Barber Craft Founder

Gallery
See what we're about
Our team understands a person's hair is extremely personal. This is why we dine in the detail. Regardless of how fine a line you want or how round a curve, we got you covered.
Experts
Meet our team
We take pride in turning your vision of your perfect cut and using our experience and knowledge to make your vision a reality.
testimonials
What our clients say?
Our atmosphere and talents are sure to impress!
Shop was dope, good room and lighting, all the barbers in there seemed cool and worked together well to support the customers. Good selection of hair and beard care products.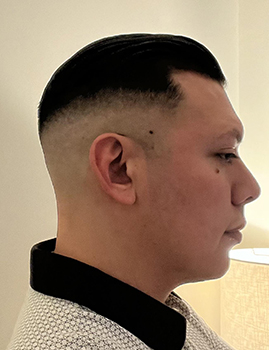 My first time at this barber shop. A warm welcome as soon as I walked in. Friendly staff. A very nice trendy vibe inside. I'll be back 👍🏼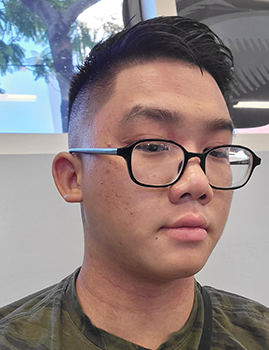 I'm glad they took walk ins. My father and I both got great haircuts at Barber Craft. The haircut was efficient, fast, and I looked really good at the end of it. Really appreciate the haircut robert gave me.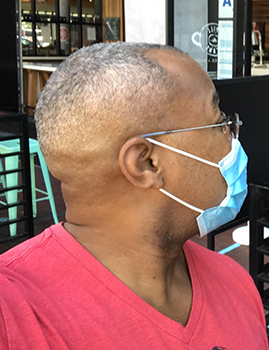 Barber Craft is an asset to the community. The efforts they have put forth to keep themselves and the community safe are admirable.
contact
get in touch
Reach out today, we're happy to answer any questions.
Hours of operation
Sunday: 09am - 5pm
Monday: 10am - 7pm
Tuesday: 10am - 7pm
Wednesday: 10am - 7pm
Thursday: 10am - 7pm
Friday: 10am - 7pm
Sat: 10am - 5pm
news
Blog
Stay up-to-date with our latest news and blog posts.
Both products have a cult following for good reason. They both have a …